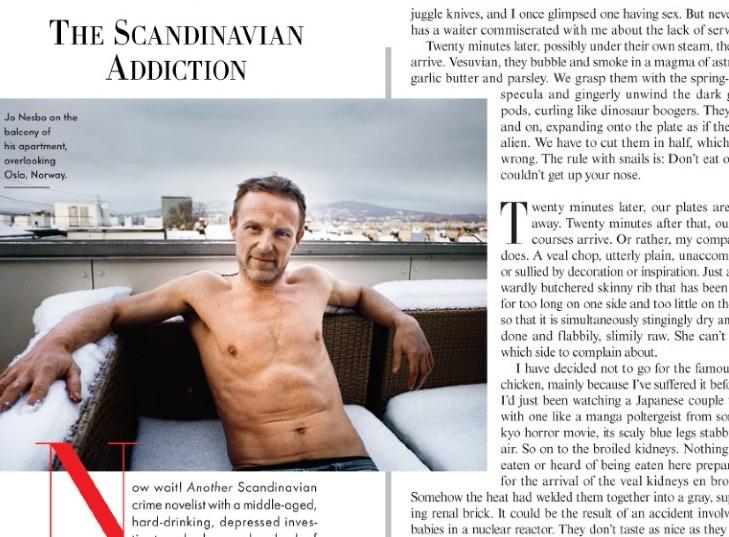 Just read in today's
Dagbladet
that one of Norway's greatest writers of detective fiction, Jo Nesbø, is hitting the New York Times bestseller list with
The Snowman
. Apparently this book has sold more copies than Stieg Larsson's
The Girl With the Dragon Tattoo
. That's an impressive feat!
The Snowman
is a solid piece of detective fiction, and thoroughly enjoyable and chilling. I myself do not read a lot of detective fiction, but Jo Nesbø is my first choice in this genre. Rumour has it that this title might become a movie soon. Exciting times!
A few months ago,
Dagbladet
reported that Jo Nesbø's book
The Leopard
topped the British list for Hardcover titles. I haven't read this book yet, but I hear it's brilliant.
In June this year, Nesbø's latest novel
Gjenferd
(
Ghost
?) is due for release in Norway. People are excited, to say the least. In my bookshop, people keep asking when it's due for release. Which reminds me that I should request a reading copy from the publisher so that I have a chance to read it!
Jo Nesbø, your international success is truly deserved. You raise the level of detective fiction globally.